Reikon [霊魂] is a sound system that focus the attention on the type of wood used to play the music.
The type of technology employed will resonates the surface to spread the sound: to different types of wood
correspond different sound results, adding an interactive value to the project.
Changing the wood surfaces it's possible to perceive tonal variations and bring out the characteristics of the music.
The ultimate goal is to highlight the spirit of the wood through its aesthetic and acoustic characteristics.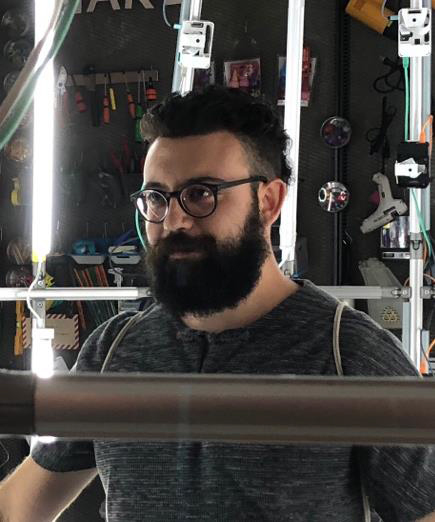 Alex Coppola
千葉大学 工学部研究生
Graduated in Product Design at Sapienza University and currently PhD candidate in Product Design for Sapienza'sPDTA department.
His research activity is focused on Product Design in the field of Algorithms Aided Design and RapidManufacturing.
Since 2013 he collaborates with the Sapienza Design Factory Laboratory as a technical-scientificsupport.
In 2016 and 2018 he was an exchange research student at Chiba University, in Japan.
Iwaizumi is a special place where genuine things still have fertile ground and grow strong and beautiful like their
forests.